Christmas Gifts When Money Is No Object

Posted by Dexter Nelson: Saturday, December 11, 2010 (3:14 PM)
Christmas Gifts When Money Was No Object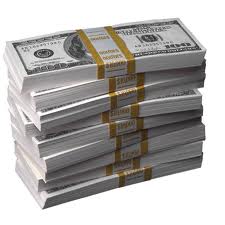 This Christmas season, when it comes to shopping, we all look for the best deal and ways to save money... well, most of us anyway.
What if money was no object, and you didn't have to worry about how much you spend? What if the world was your oyster?
Here's a fun look at some of the gifts you might buy.

Do you have a baby in the home and still giving him or her the average bath? Well, let's upgrade the bath experience with this Elite Serenity Bath Tub by Elite, which carries a price tag of $84,000... but you get free shipping!
Still dealing with unsightly hair and acne? Do you like to pamper yourself with skin rejuvenations? Maybe you need pigment or vascular treatment. Do it like the wealthy do with this IPL/PTF Machine by SkinAct. You don't get free shipping, but it's on sale! Currently $4,000 off.
What's the point of being wealthy if your wife can't have the fur coat of her dreams? This lovely Russian Sable Fur Coat carries a modest price tag of $46,000, but hurry. Only 1 left in stock.
Just browsing through Amazon.com there were amazing expensive gift ideas. For just $10,649,998.94 (yes, 94 cents, because the pennies count too!), you can have your very own Life-sized Room Video Conferencing Kit. Oh yeah! Phone not included.
Here is something I would actually buy. A Certified diamond (oval, fair cut, 15.19 carats, G color, with vs1 clarity). G color is as close as you can get to having no color, and the only way to tell, is by comparing it to another diamond. Nothing says "honey I'm sorry I forgot our anniversary again," with a diamond that carries a $789,780 price tag.
But who says it has to be trinkets?
If your kid is in the market for a new set of wheels, skip the buy here, pay here lot around the corner and get them the Bugatti Veyron. It's only $2.4 million dollars... hey, you only live once, (I'd hide the unlock key though, or your kid may have a short life - it's also the fastest car on the planet with a top speed of 267 mph).
Some people like the experience so fantasy gifts might be the way to go.
For the golf lover, (and for $916,516 dollars), you can get the Nicklaus-designed golf course, (no including constructions costs).
If golf isn't your thing, maybe you can buy playing time with the Harlem Globetrotters. That's only a measly $102,713).
And if basketball isn't your deal either, well? a full-sized Dallas Cowboy end zone can be yours for just $455,097.60.
From Amazon to Neiman Marcus, if living the high life is just your style, remember to take a trip to London and visit Movida and experience Flawless, the most expensive Christmas cocktail in the world, for just $71,000. And if you think that's too much for a drink, don't overlook the 11-carat diamond ring resting comfortably at the bottom of the elite crystal glass it's served in.
Here's to the high life! Or, it would be if money were no object.
PS: If you do buy any of these, let them know I sent you so I can earn the commission.

Merry Christmas!