Live Minder Case Study 1

Posted by Dexter Nelson: Monday, March 21, 2011 (11:05 AM)
Live Minder Trend Analysis Case Study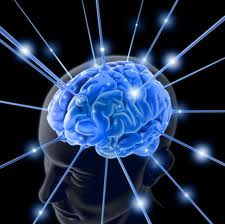 Since it's launch this year, Live Minder Trend Analysis has received mixed feedback. Some of it is good, some of it is bad, and the rest of it is in between. Normally I am a "glass half-full" type of person, but i am compelled to address they naysayers who think this doesn't work.
Beginning this week I will be posting the results of clients who use the service, and in the weeks to follow, I will continue to do so.
For more information on Live Minder, please visit the official website, http://www.mindyourowndata.com.
Case Study #1
Site: http://www.virtuallittlehelper.com
Virtuallittlehelper.com was one of the late clients who came on at the end of the case studies that we were doing, and after a week, became a paid client. Centered around Los Angeles, California, they are virtual office assistants. When people think of virtual office assistants they usually think the animated cartoon characters on the website, some back office suite, or an automated help script, but I like them because they are real people doing the tedious work to make things easier for everyone.
I started work with them on March 3rd, 2011 and below is a snapshot of where they were.
Traffic rank of 4,265,729, no country-based rank at all, and only 1 site listed. As far as statistics go, there are none.
Today, less than a month later it is a much different story.
Their site is now ranked 1,781,634 globally, they have achieved a rank of186,202 in the US, and their backlinks are increasing. Also, as you can see, the statistics are increasing as well.
You can view all of the live details here - http://www.alexa.com/siteinfo/virtuallittlehelper.com.
Here is a quick summary to date.
Traffic rank is up 2,015,957 globally
Reach is up 240%
Pageviews are up 900%
Pageviews per user are up 200%
Bouncerate is down 25%
Time spent on the site is up 457%
This is a young case study, and they are not yet through all of the stages we go through, however the results speak for themselves - rapid growth.
For more information on Live Minder Trend Analysis, please visit http://www.mindyourowndata.com. We are still accepting case studies.