Live Minder Trend Analysis Day Fifteen

Posted by Dexter Nelson: Friday, December 24, 2010 (1:07 PM)
Live Minder Trend Analysis Day 15


(and the stats you won't believe!)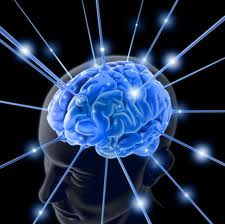 Just 15 short days ago, I released Live Minder Trend Analysis, a new method that turned out amazing results and quite literally turned Internet Marketing on it's head. Today, just 15 short days later, you get to see the live results, and how this dead site became one of the fastest growing sites on the Internet, and how it is now very highly ranked globally, and highly ranked in the United States.
Before I show you where we are today, (with a global rank of 949,644 and a US rank of 120,357), you have to see where we started. Are you ready?
Day 1: I'm actually going to save your eyes and not do a day by day update for you, (results are available in our member center).
The image you're looking at is a screenshot of http://www.quantcast.com/techdex.net and the traffic trends from the end of June 2010 to December 23rd 2010, measured in people per day, not hits, impressions, or visits - remember this. It's important. Note that the traffic is Directly Measured too.
As you can see, July, August and most of September traffic was pretty dismal. Then, about midway through September traffic started to rise. At the end of September and the beginning of October there was a huge spike then traffic dropped. By the middle of November traffic was back to being dismal.
Needless to say I was curious as to why there was such a drastic rise in traffic, and I went through everything that I did with a fine-toothed comb, and realized what happened.
Long story short, I used what I now call Live Minder Trend Analysis. I send out some information in the beginning of September that received no traffic at all, then, for some unexplained reason, it started receiving traffic. The sources revealed that it was coming from everywhere including social networks, search engines, referring sites, and direct traffic, (that is directly typing in the url address in the browser's address bar, bookmarks, etc.).
What I found interesting was that my marketing strategies didn't change at all, so what did? Then it hit me... How I got that information was different, so I tried it again.
I repeated the process and again, and through November, I received no immediate traffic, then in December, as you can see, traffic exploded, then I realized what I stumbled upon... I was predicting trends with near 100% accuracy and setting myself for traffic weeks ahead of time.
It's easy to look at those stats and say that's not a big deal, but remember I said I measured people that directly came to my site only? I didn't measure hits, visits, or impressions. That is important because it's easy to drive traffic that comes from other sources.
A lot of people measure visits, however one person can generate several visits as they browse your site. Here's what I mean. Take a look at the summary data from the traffic history for the site.
Every unique visitor generated 2 visits, but this includes other sources of traffic as well. You get a much better representation of how effective your marketing is by measuring people. Quantcast.com summarizes that "site reaches over 284 monthly people," as for quality of the traffic we look to Alexa.com, which reports that, "visitors to the site view an average of 13.0 unique pages per day. The time spent in a typical visit to it is about 30 minutes, with 38 seconds spent on each pageview."
I'll spare you the boredom here of numbers and show you the difference. As you ca see from January to June there was no traffic at all to this site - it wasn't even ranked in the United States.
The numbers don't look that impressive at first glance, but here's how big those numbers really are.
This was then: Rank 1,813,892 globally and 302,835 in the US. To show you how far it moved up, look at the 3 month rank. It moved up 9,240,072 spots, which means that is was ranked somewhere in the 11 million to 12 million range, (keep in mind that February this year Netcraft.com reported just over 108 million websites in existence).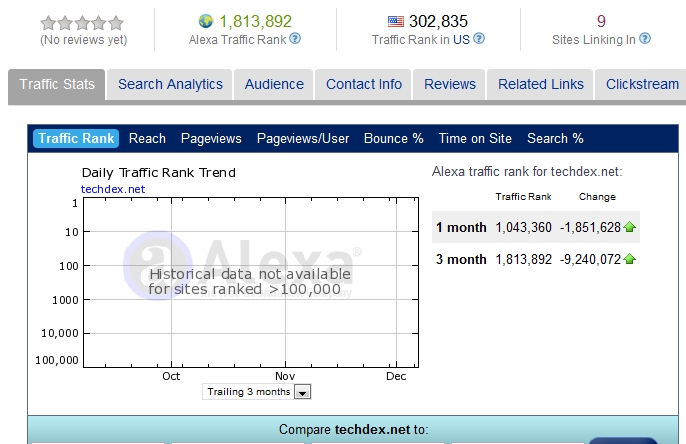 And This Is Today: (Just 15 days later).
Today it has a rank of 949,644 globally, and 120,357 in the United States.
When I first launched Live Minder Trend Analysis as a project, I was told that it was a fluke and that there is no possible way to duplicate that kind of radical growth.
Well? I was curious to see if that was true so I decided to try it on another dead site and the results were even more amazing. This site has been on the back burner for well over a year, and now?
Yup, you see that right... up almost 17 million spots and now ranked 246,946 in the US. Now it can go back on the back burner and I feel happy that I can duplicate the process.
So what does all of this mean? Where exactly is this going?
I'm sure you get all the emails like I do about some new amazing tactic or some new strategy to use to increase your traffic. It's this type of marketing or that type of marketing, and new amazing systems. This is NOT a marketing system or a new type of marketing.
Live Minder Trend Analysis is a new method of doing market analysis that changes how you you base all of your marketing decisions, and unlike standard trend analysis, you're not continually trying to stay on top of current trends hoping to capitalize on what everyone is doing.
In short, it allows you to set up all of your marketing now, based on trends before they happen and the rest of the world knows about it. Imagine leveling the playing field, and instead of copying what everyone else is doing, you can turn the tables and have everyone copying what you are doing, because you're always ahead of the trend.
That's the power behind Live Minder and the numbers back up everything.
What does that mean for you?
It means that for the first time ever, marketing research can now point to what's happening instead of educated guesses about what might happen.
It means that the face of marketing research just changed, and the playing field between big corporations and everyone else running legit businesses has just be leveled.
It means product creation can be done based on live trends and not weeks of market analysis.
It means being able to target and penetrate new markets sooner.
It means assuming less risk and not wasting money in unnecessary advertising.
It means reaching your customers on a more direct and personal level
And more...
To find out more about Live Minder Trend Analysis, fill out your name, email address and phone number in the form below, and you will receive a free marketing analysis and an introduction to Live Minder and how it can use it to boost all of your marketing and make more money.