How To Find And Recruit Affiliates With The Super Affiliate Detective 2.0

Posted by Dexter Nelson: Tuesday, December 14, 2010 (3:21 PM)
How To Find And Recruit Affiliates With The Super Affiliate Detective 2.0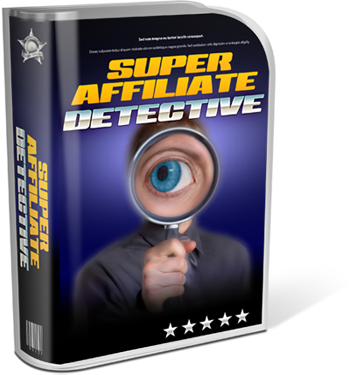 When it comes to skyrocketing your online sales & profits, driving tons of traffic to your website and improving your search engine rankings, there's no question as to how effective having affiliates are, but finding & recruiting affiliates isn't as easy as many people make it out to believe.
There is a lot that goes into it even before you start recruiting and the ugly truth is that most people you do recruit, simply won't perform. I'm on a few affiliate programs and some I do well with, and others I don't.
One program I make only two or three sales a month, but I'm not one to sniff at an extra hundred bucks in my pocket here and there. Then you have what I call "dud" affiliates, who, for lack of a better term, is just lazy and they drive neither sales or traffic. Even I would take a traffic driving affiliate who barely makes sales, over a dud.
On a quick side note, if you find that the majority of your affiliates are driving a lot of traffic, and they aren't getting any sales, you should consider re-visiting your product. It may not be all that good or desirable, which leads us to the very first point.
Make Sure Your Product Is Sellable.
There's nothing more frustrating than trying to sell something that.. well? sucks. Your job as an affiliate host is to make it as easy as possible for your affiliates to promote and sell your products, and that begins by making sure your product has value and demand.
The right way to do this, is to do a simple keyword analysis on your product and find out just what kind of market is open to your affiliates. Before you run out and hire an expert as an affiliate manager, you can take five minutes of your time and do it yourself. Here's how...
The 5 Minute Product Analysis.
Assuming that before you created your product you did market research on it. You can use the content from that research to choose keywords and phrases that are relevant to your product and market.
Once you have that list made out, the Google keyword tool for sure is where you start. If you don't have an Adwords account, use this link to their external keyword tool. https://adwords.google.com/select/KeywordToolExternal
On that page you will notice that you can enter those keywords and phrases, or you can enter a URL. If you are providing pages for your affiliates, have them search engine optimized using your market research.
Just under that area, is the advanced option. The four major language speaking countries are United States, Canada, Australia and UK, so I usually keep my country set to the United Sates.

If you target locally, sort results by Local Monthly Searches. It will sort from greatest to smallest how many searches were done on the Internet for that term. If you market your site on a global scale, then sort by Global Monthly Searches. IGNORE the Competition field.

I usually pick about seven of those keywords THAT APPLY TO MY SITE, PRODUCT OR SERVICE and write them down.

Once you have that, you're next stop is the Google Insights for Search tool. Google Insights is a tool that shows volumes across regions, etc. THIS is what's important when deciding what keywords to target.
At the top of the page and to the right, there is a Filter option. Again I select United States instead of the default Worldwide and leave everything else the same.

Enter your keywords, (you can add up to five) and do the search. Each keyword will be represented by a graph. If you drop down you can see what keywords have "authority" and are actually searched, and you can see all sorts of information on who is searching.

Before you go firing off though, pay a visit to Alexa.com, and make sure to check your results.
Make It Worth Their While.
People aren't stupid. I don't care what editorial you read, radio station you listen to, or what guru says so, people aren't stupid. Most can tell when you're full of bunk and flapping hot air through your teeth and over your bottom lip, and most can tell when you have a good offer.
Would you sell a $197 product with only a $10 commission? Good. I wouldn't either. It seems rash to put that type of blatancy to the process, but everyone I've ever met who is an affiliate, is doing it to make more money, regardless of the reasons behind it.
Just as if you were making your product desirable and have value to the public, you have to do the same for your affiliates. If it's not worth their time, don't expect results. I typically offer 50% to 60% of the sale.
Make It As Easy As Possible.
Your job as the affiliate host isn't to compete with your affiliates. In fact, it's just the opposite. Your focus should be to make their job as easy as possible, and the best way to do that, is to have a member center packed with free marketing tools.
My affiliate center is filled with tweet scripts, Facebook apps, links to promote their pages for free, email scripts, and even training. The easier it is for them to make money being on my program, the more money we all make.
Additionally, give more incentive to your affiliates to perform. Having an award program for your affiliates that offers prizes for achieving certain goals is an excellent way to start them off, and in many cases, the bonuses can offset a lower payout rate.
Where Do I Find Affiliates?
This is where it gets tricky and where a lot of misinformation can leave you high and dry. To avoid dud affiliates, don't just sign up anyone that comes along. At the same time, there are both free and paid advertising for affiliate programs, but before you go shelling out your income, pay attention for a minute or two longer.
Instead of boring you with stats and details, or turning this into another Clickbank re-post, I am going to share with you the best methods of finding affiliates, because you may already be sitting on a goldmine and don't even know it.
The best place to begin to look for affiliates is your existing customer base. Some disagree with me on this however the numbers speak for itself. We use testimonials all the time as promotion. We put them up on our sites, we put them in reports, and we even get referral programs going for happy customers. Why?
It's simple. Word of mouth advertising is quite simply the most reliable and highest converting form of advertising - bar none. Instead of asking your customers to just write a testimonial, offer them the chance to make money reselling that product.
It is much easier to sell a product you believe in and use yourself because of the credibility and trust. Also, you don't alienate people or feel like a hypocrite.
If you don't have a large customer base, then offer the affiliate program to your newsletter subscribers. Again, many disagree over this, but I send out a "special edition" to my newsletters every few weeks highlighting the affiliate program and it's benefits.
I've been criticized by many others who put forward that I should email every person individually to make my email stand out. Maybe it's my common sense or my nose for pointing out bunk, but if they're already on my email list, they are already looking out for content from me.
The third method is to target partners and associates. They may not be customers or followers of your content, but they do know you to an extent and will often times recommend your business to their associates and partners if the need arises, (and hopefully you do the same for them). That is the whole point of networking after all isn't it?
When it comes to setting up your affiliate programs, management is the other issue, keeping track of sales, etc. One word? Clickbank - and that's all I'm going to say on it.
Super Affiliate Detective 2.0
So how do you find those super affiliates? The slightly controversial answer is to spy on your competitors.
Think about it... your competitors are selling similar products and they have done all the hard work of finding and recruiting super affiliates. What you should do is uncover all their super affiliates and make them 'work' for you!
It's not as difficult as it sounds either. All you need to find those sites of affiliates linking to your competitors' websites, who's linking to them, their Alexa rankings, link popularity, etc...
Sounds like a lot of work, effort and endless hours? I wouldn't leave you hanging. I just showed you the 5 minute product analysis right?
I'm going to tell you about MY software solution that can do all this work for you automatically with the press of a button.
Introducing the TechDex Super Affiliate Detective 2.0.
If you're an affiliate marketer, I'm sure you'd love to know what your competitors (other affiliates) are doing. I mean, how about finding out who are the super affiliates promoting the same products that you are? What do they do to become super affiliates? How do they do it? etc.
Features include:

Keyword Search. Enter a keyword and uncover the top ranking sites (most of which would be Super Affiliate websites) in your industry on multi search engines.

Links Search. Locate super affiliates via URL search.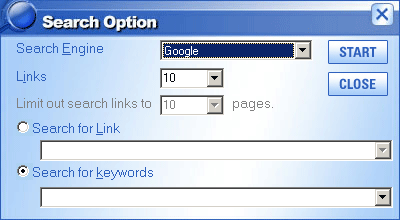 Inbound Links & Outbound Links. Find out all websites linking to a specific website and vice versa.

Link Popularity. Find out the link popularity of Super Affiliate websites.

Alexa Ranking of Super Affiliate websites.

Positions of Super Affiliate websites on search engines.

Email Address and full contact information of Super Affiliates.

Import/Export related URL list (text/csv file).

More!
I'm not going to bore you with facts, or start with some ridiculously high price and step down. You already know the value, and thanks to this article you know where to look so, here it is. The regular price is $97.00 but for a limited time only it's yours for just $39.00.
It doesn't get more simple than that.
Click the buy now button below and get your instant download. And as always, there is a 10-day, money back guarantee.
Update: I have to apologize, but the special price is gone. Sorry you missed the sale!
$67.00 Instant Download