Phoenix Woman Fakes Cancer To Get Implants

Posted by Dexter Nelson: Saturday, May 5, 2012 (1:33 PM)
Police: Phoenix Woman Faked Cancer To Get Implants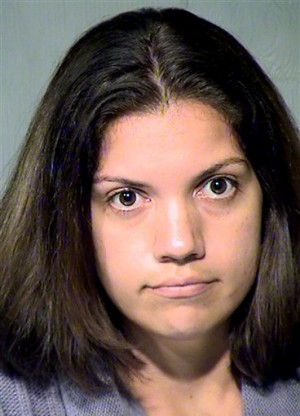 Heard about this and had to share. In Pheonix earlier this week, a 27 year old woman in Maricopa County was charged with faud and theft after authorities say she told people that she had breast cancer and needed treatment so she could get money from them to buy breast implants.
According to reports filed by the police, Jami Lynn Tolder told her former boxx she needed a double mastectomy and breast reconstruction, and that she was uninsured. She even told the story to her mother and grandmother.
According to reports, Toler organized fundraisers and more that $8,000 beginning in September, however medical records obtained by the Mesa police show that she didn't have cancer and paid the plastic surgeon with the cash.
Toler was arrested Wednesday and after a brief court appearance the next day, she was released on electronic monitoring Thursday.
A telephone message left for Toler by The Associated Press on Friday wasn't immediately returned.
"They were just well-intentioned people standing by in support of an individual who needed it," Carmen Klemis, who runs the hospice where Toler used to work, told KTVK-TV.
Toler's story started to unravel when she turned down an offer from a doctor to treat her breast cancer for free and Klemis turned her in, Mesa police Sgt. Anthony Landato said.
Source: AP News