Apple Claims Their New iPad Pro Will Replace The Laptop

Posted by Dexter Nelson: Tuesday, November 10, 2015 (10:35 AM)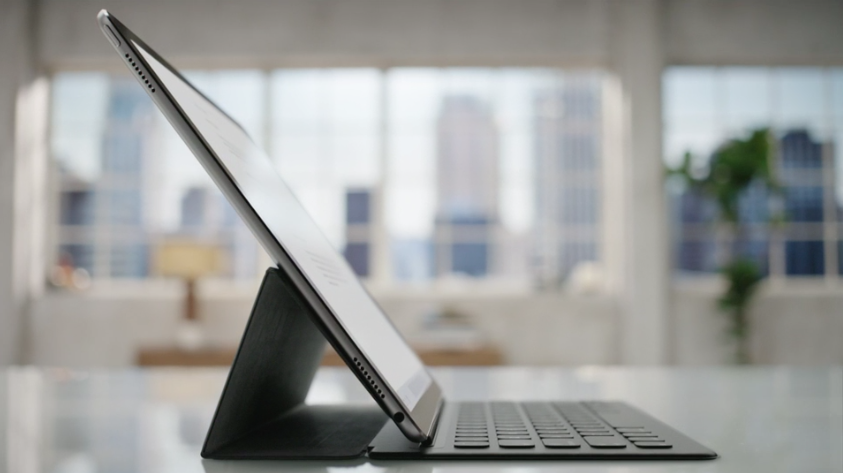 Will The New iPad Pro Replace The Laptop?
Back in 2012, Microsoft claimed that their first Surface tablet in 2012 would replace the laptop, and even though they've gotten much closer with the Surface Book, its a dream not yet realized.
Not surprisingly, Apple CEO Tim Cook has made the same claim about the new iPad Pro which goes on sale tomorrow.
In an interview with The Telegraph, Cook asked, "I think if you're looking at a PC, why would you buy a PC anymore?"
"You can marry [the iPad Pro] with a keyboard cover that turn it into a laptop replacement," he told The Independent.
And in both interviews, Apple CEO Tim Cook said the iPad Pro will be the device a lot of people will be able to use instead of a traditional laptop.
And while the most powerful yet in the iPad line, packing a 12.9 inch screen and features (optionally) a keyboard cover and stylus, what are it's chances of actually replacing the laptop?
Sadly, here at TechDex, we don't think it will for several reasons.
The first is the fact that it will run iOS, which still isn't compatible with desktop programs and applications. Unless changes to iOS are made to accomodate desktop programs like OS X (now in version 10.9), we don't see that happening.
On a side, OS X isn't fully compatible with desktop programs either. Just look at the continuing list of new articles on how to run Windows programs on Mac and you'll see that for yourself.
Another reason why it won't replace the laptop is a personal one, so it's not entirely biased-free.
The fight between the PC and Console has been raging for well over a decade and the truth is that the PC has proven to be more resilient than ever in that field, more than the laptop, far less a tablet device.
And the truth is that Mac has always lagged behind on desktop gaming. Gamers with Mac are forced to use tools like Wineskin to play Windows games on Mac, and as far as we can see developers aren't in any rush to develop for OS X, which leaves iOS with a big question mark.
The third reason why we believe it won't replace the laptop, is the same reason we believe Microsoft failed to replace the laptop with Surface... they leave out a very important piece of hardware - the DVD/ROM, Blue-ray drive.
If you're like me, then you have movies on DVD and on Blue-ray. And while there is digital streaming, any music lover will have CDs they enjoy listening to, and as a gamer, I have many games on CD/DVD that I love to play.
While the push for Flash drives, external storage, and cloud storage is still relatively new, DVD/ROM, Blue-ray and CDs are far from legacy and still very relevant today. The truth is, I don't want to buy, and walk around with an external drive to watch movies, listen to music and play games.
Honestly? That's what I have a laptop for...
So while there is a lot to look forward to with the iPad Pro... it's a long way from replacing the laptop in our opinion.