How To Get Indexed On Yahoo

Posted by Dexter Nelson: Monday, July 18, 2011 (4:13 PM)
How To Get Indexed In Yahoo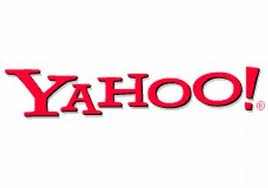 Not too long ago, I posted an article, How to get indexed in Bing, in which I introduced the Bing webmaster toolkit and gave a few tips in which to help you get your site and individual pages indexed much faster on Bing.
Today I'm going to introduce you to the Yahoo tools and how you can achieve similar results with just a bit of elbow grease.
Similar to Google and Bing have webmaster tools, Yahoo has their own similar tool called Site Explorer. I won't go into all of the features but there are two important things that you do need to know.
Introducing Yahoo Site Explorer
First, here is the website. http://siteexplorer.search.yahoo.com.
Any action will require you to sign or create an account, so if you have a yahoo account go ahead and click on My Sites on the left hand menu and do so.
Once you are logged in, you will be looking at your dashboard. (See image below; click to enlarge).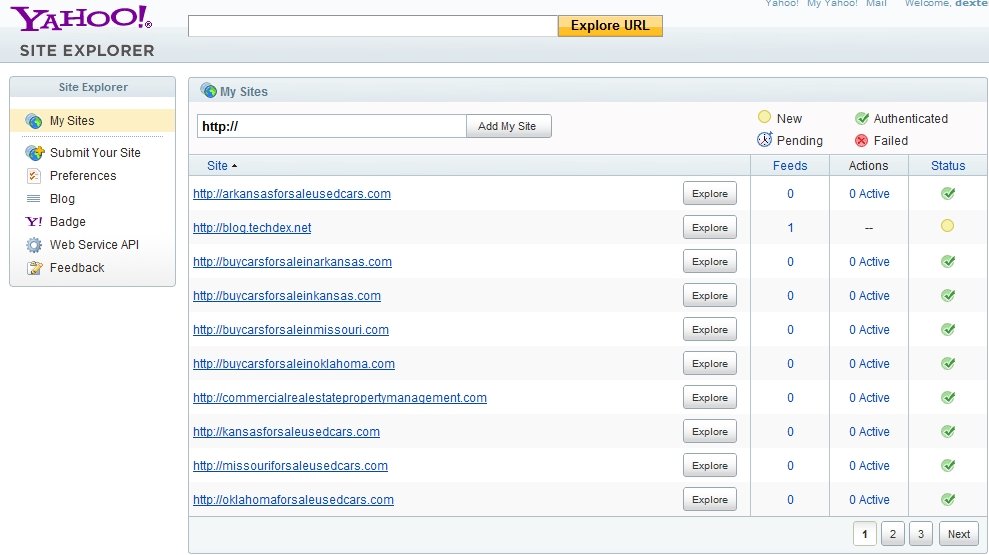 The first step is to add your site to My Sites so you can manage them. So here are is my simple guide...
1. Enter your sites URL into box at the top and click Add My Site.
2. You will be taken to a verification screen, (Authentication), where you have the option to verify by meta tag or by uploading a file to the root directory of your website. (click on the image to enlarge).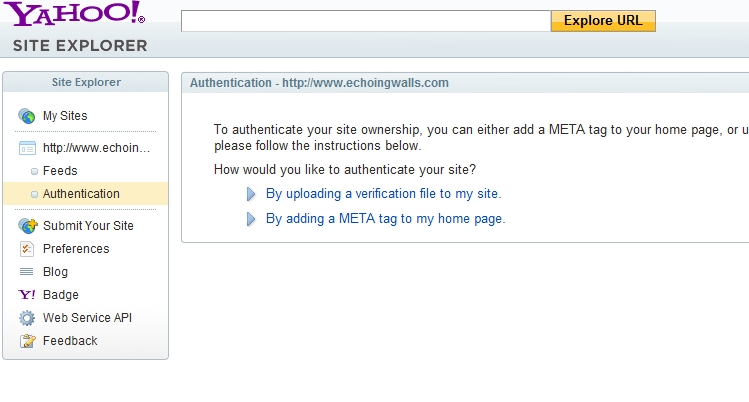 I prefer to upload a file as my authentication method, (no messing with code), however not everyone has a host that will give ftp access to upload files.
3. If you choose the uploading method, you will be given the option to download an html file that you would need to upload to your server. Likewise, if you select the meta tag option, you will be given a piece of code to paste to between the
and tags of your home page.
4. After you have uploaded the file, or copied and saved the meta tag to your home page, click the Ready To Authenticate button.
The page will go back to the upload/meta option page, but wait and don't do anything! It takes about 20 seconds to verify, and after it does, it will go back to the dashboard.
5. Once Authentication is complete, you will see your domain name in the list, and next to it, there is the Explore button. Click it.
6. Yahoo will then crawl your site for pages and links, and it will show up in a list where you can get more details and remove URL's from being indexed. (click on image below to enlarge).

CRAWLING WITH YAHOO
You have just one more step to follow. That is to manually send Yahoo to crawl your site. In the left column menu, under My Sites click on Submit Your Site.
If the site is already in the list, then it will go fetch your site and extract pages and links that they missed when adding your site.
You have two options. The first is submit a website or webpage, and if you run a blog, you can submit your site feed.
Select one, (or both), enter your URL, then click the submit button. After, you will be taken to a thank you page.
NEWS: There is magic happening in the world of Yahoo. According to their blog, Yahoo Site Explorer now works with Bing Webmaster Toolkit, and if you are already using Site Explorer, you may see the words "submitted to Microsoft" when you look at your blog feed details.
http://www.ysearchblog.com/category/site-explorer/
I hope you enjoyed this little guide of mine.
So far we have covered getting indexed in Google, Bing, and Yahoo, as well as achieving a higher Alexa rank and reporting data to Google Analytics, Quantcast and more.
Stay tuned in, because I will cover FREE tools you can use to submit your site and blogs to engines and start building backlinks to achieve higher search engine rankings, as well as 2 software tools worth buying.
THE SEO SERIES:
1. How To Get Indexed In Bing: http://blog.techdex.net/How-To-Get-Indexed-On-Bing.html
2. Alexa Ranking: http://blog.techdex.net/How-To-Optimize-Your-Website-for-Alexa-Website-Rankings.html
3. Keyword Research: http://blog.techdex.net/The-Right-Way-To-Do-Keyword-Research.html